It's important to select the correct Roller Covering for use in your Corona Treater System, as different configurations and substrates require different coverings to ensure optimal treatment. Using the wrong Roller Covering can result in under-treated material, backside treat, pin-holing and lots of wasted time and money.
Use our simple flow chart below and our Corona Treater Roller Covering Snapshot at the end of this article to determine which type of Roll Covering is best for your specific application.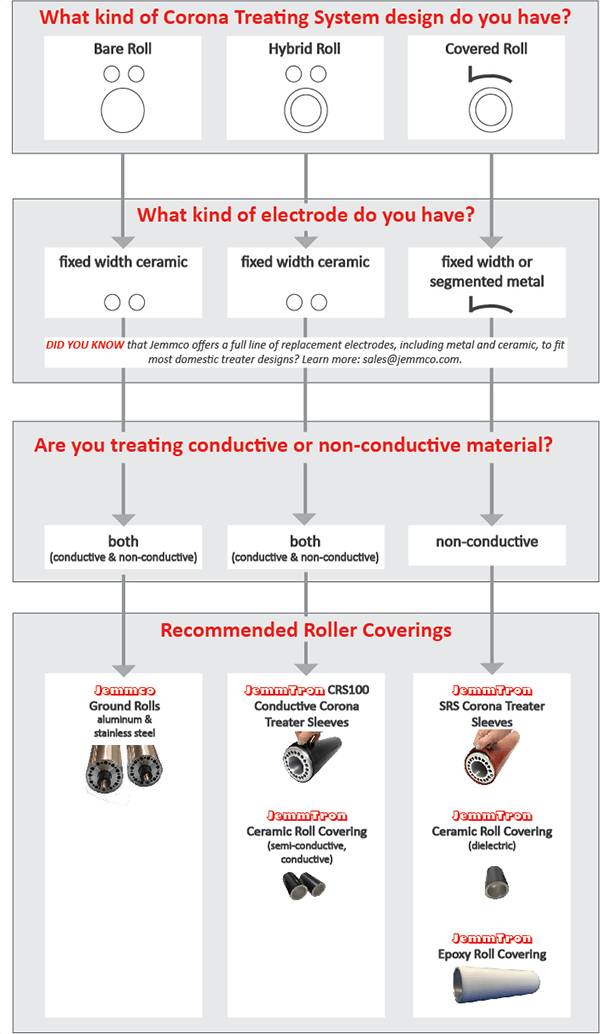 Corona Treater Roller Coverings Snapshot
Here's a basic rundown on the various Corona Treater Roller Covering options to help you make the best decision for your specific application. Still need more guidance? Call our product specialists at 262-512-9559 or email at sales@jemmco.com.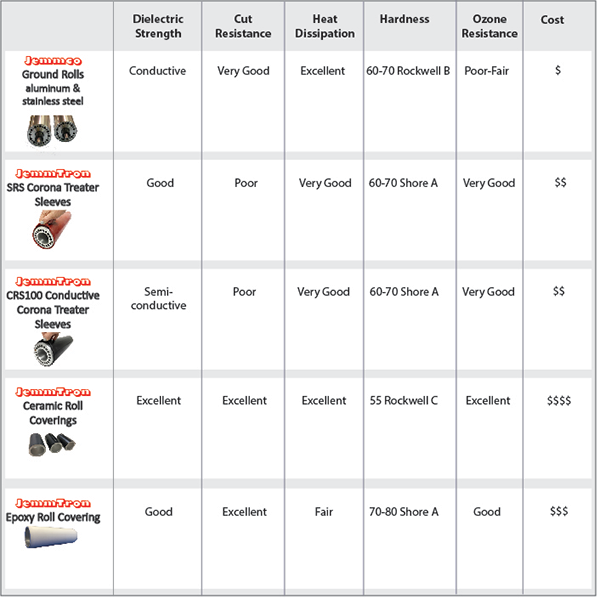 Related Products
JemmTron™ SRS Corona Treater Silicone Sleeve
JemmTron™ CRS100 Conductive Corona Treater Sleeve
JemmTron™ Epoxy Corona Treater Roll Covering
JemmTron™ CRC300 Dielectric Ceramic Roller Covering
JemmTron™ CRC100 Conductive Ceramic Roller Covering